Another one of Ulta's Salon Formula Polishes I picked up during my last trip there was 'Jaded', a very pretty duochrome blue-green...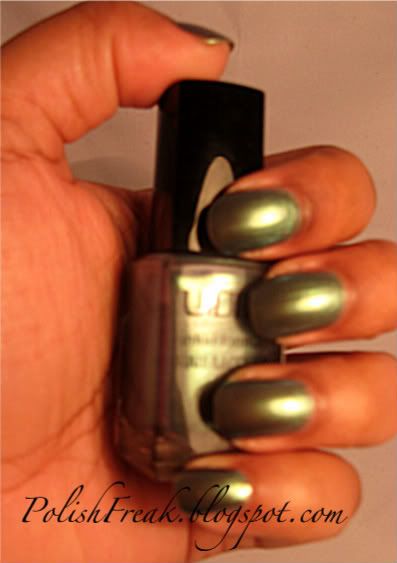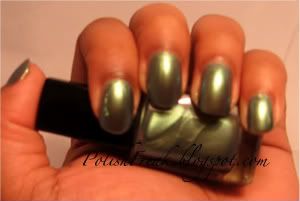 Of course my camera could not capture the duochrome, but it has a lovely blue shimmer/undertone to it.
I just noticed as I was writing this post that it also has a lovely golden shimmer to it as well. It applies pretty nicely and is opaque at two coats but I applied three.