My absolute favs from my recent Ginger+Liz haul are Tough Luxe and Trance...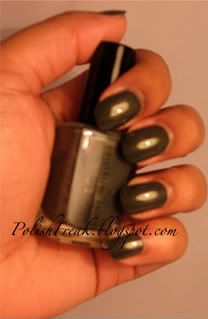 A gorgeous combat green creme with gold shimmer. Applies opaque in two coats.
When I first applied this color I was seriously in a TRANCE, I couldn't stop staring at it. It is a gorgeous smoky black base with holographic glitter...LOVE! This color also applied opaque in two coats.
Both colors evoke a rock glam sophistication, I think I'm going to have to create some looks to go along with these polishes :)
Ginger+Liz polishes are available on their website and retail for $12.